With many Brits working from home right now, a good way of ensuring motivations are kept high and is by transforming your temporary workspace into a calming sanctuary of some sort. 
One of the ways in which you can do this by stocking up on the houseplants. Not only do plants have the ability to help you feel calmer, but they also lower your blood pressure and improve the air quality of the room. 
With this in mind, it's no surprise that this humble purchase is growing ever more popular with UK Google Searches for 'house plant' increasing by a staggering 84% from February to April 2020 (360,080 monthly searches to 663,980). 
So, if you're feeling inspired to buy a Devil's Ivy or a String of Pearls, you're in luck as we have uncovered which houseplants are proving to be the most popular across the UK. Then as an added bonus, we've uncovered how to look after your plant babies until they reach adulthood.
Here are the full findings:
| UK City | Most Popular Houseplant | % Increase in Google Searches for This Houseplant |
| --- | --- | --- |
| Edinburgh | String of Pearls | +82% |
| Liverpool | Devil's Ivy | +78% |
| Glasgow | Bamboo plant | +78% |
| Leicester | Bamboo plant | +78% |
| Sheffield | Aloe Vera plant | +77% |
| Cardiff | Bamboo plant | +75% |
| Bradford | Bamboo plant | +75% |
| Belfast | Bamboo plant | +71% |
| Birmingham | Bamboo plant | +71% |
| Manchester | Devil's Ivy | +66% |
| Leeds | Bamboo plant | +65% |
| London | Bamboo plant | +64% |
| Bristol | Bamboo plant | +64% |
| Nottingham | Aloe Vera plant | +58% |
| Coventry | Aloe Vera plant | +50% |
*Data was collected between February 20th to April 20th
Brits are Going Bonkers for Bamboo Plants
Despite the huge variety in houseplants available, there's one that the nation seems to love the most – the bamboo plant. As you can see, Tap Warehouse's research has unearthed that the bamboo plant is the most popular in nine of the 15 cities analysed. Now, that's a whopping 60%. 
Although the plant is the most popular across the UK, it showed particular popularity in both Glasgow and Leicester. Google searches for the plant in these cities have grown a major 78% since February. 
Surprisingly, the bamboo plant isn't for the novice gardener. Bamboo plants need extra TLC compared to other indoor plants - which could be perfect for Brits seeking hobbies during this period.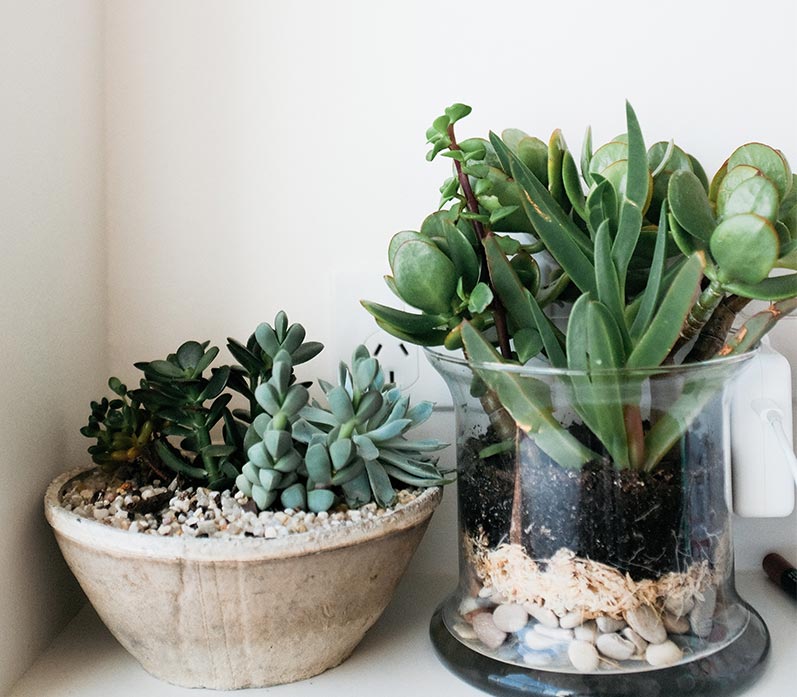 Aloe Vera is the Second Most Popular Houseplant 
Aloe Vera is currently the second most popular houseplant in the UK - taking the top spot in Sheffield, Nottingham, and Coventry. 
However, the city with the highest increases in searches is Sheffield. Those in this city are searching for the plant 77% more since February – that's 19% more than Nottingham, and a huge 27% more than Coventry. 
So, what's the appeal in Aloe Vera plants? Well, apart from their appealing look in the home, they offer a host of health benefits. The gel inside the plant contains antibacterial properties meaning it can be used to treat sunburn, acne and even cold sores.
Devil's Ivy Reigns in the North West
Out of the 15 cities Tap Warehouse analysed, Devil's Ivy came out on top in Liverpool and Manchester – making this plant the third most popular in the UK. Searches for Devil's Ivy increased a massive 78% in Liverpool and 66% in Manchester (from February to April 2020). 
It's little surprise this plant is so popular across the UK, considering it looks beautiful in the home and it's extremely easy to care for. Not to mention, this plant is great at improving air quality in the home by cleansing the air of pollutants. 
How to Look After the Most Popular Houseplants:
Bamboo plants 

– These plants are incredibly thirsty but also vulnerable to overwatering, so you should lightly mist the leaves with a spray bottle every couple of days. If the plant has small leaves, keep it in a warm room but if it has large leaves, keep it in a cool room. 

String of pearls 

–

 

They like bright indirect light. They are very sensitive to overwatering so you should only water them once every fortnight.

Devil's Ivy –

 these beautiful trailing plants perform best when in a hanging pot or on a high shelf. They prefer to live in direct-light conditions and require liberal water.

Aloe Vera plant 

– Water your Aloe Vera plant every three weeks, and place it in bright, indirect sunlight or artificial light. 
So, how many of these houseplants do you have in your home? If you enjoyed reading about popular houseplants, perhaps you might be inspired by our guide to bringing the outside in?