Why a Belfast Sink is the Best Choice for Your Kitchen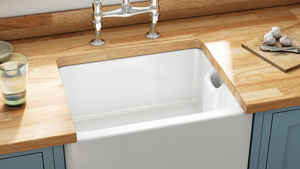 Belfast butler kitchen sinks are the Shire Horses of the home: strong, broad, and gorgeously British. A workhorse for the home you could say. And the envy of every butler from here to the Royal Kitchens. Hence its other name the "Butler Sink".
No butler? No problem. It's the Belfast butler sink that does the real work...