How To Clean A Shower Head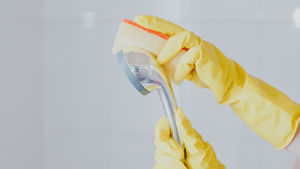 You might also like
No one likes the job of cleaning an oven but it's actually really important for kitchen safety and quality of cooking. Here our cleaning expert shares how to clean an oven - and it's easier than you think.

If you have a leaking tap, follow these few simple steps and you can have your tap working to it's full potential again in no time.

Discover the best ways to clean your ceramic sink at home to keep the finish looking pristine. We also discuss what materials you should avoid using when cleaning your sink.